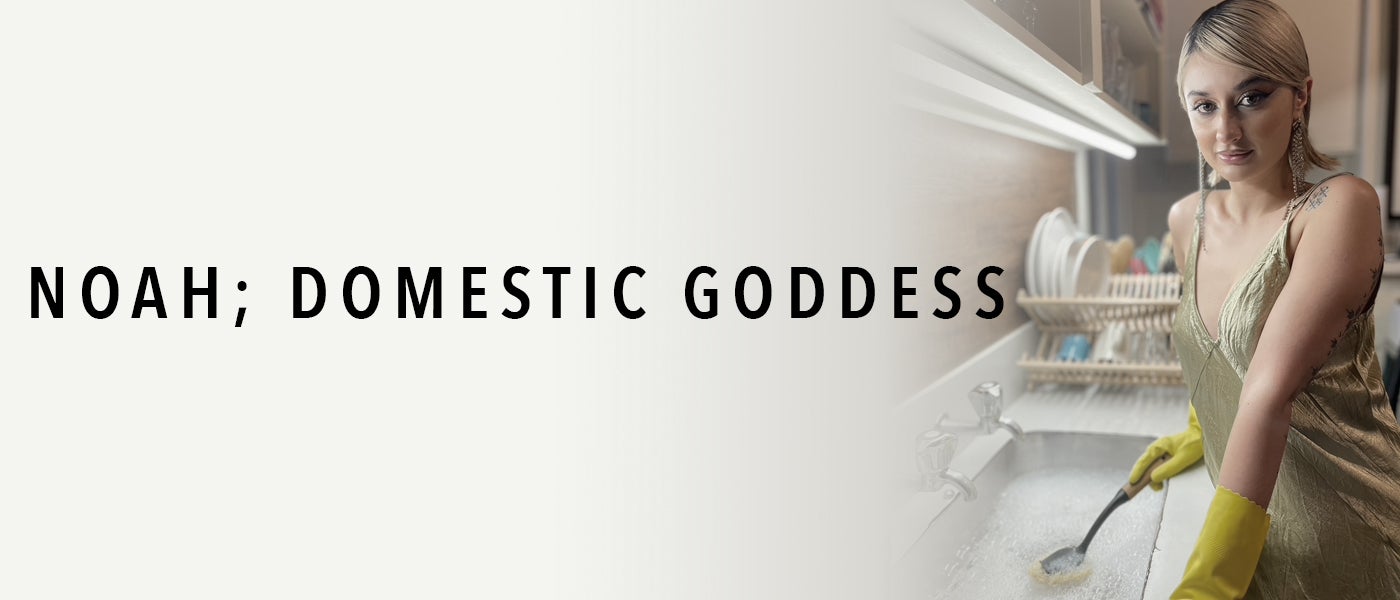 Noah; Domestic Goddess
Posted:
---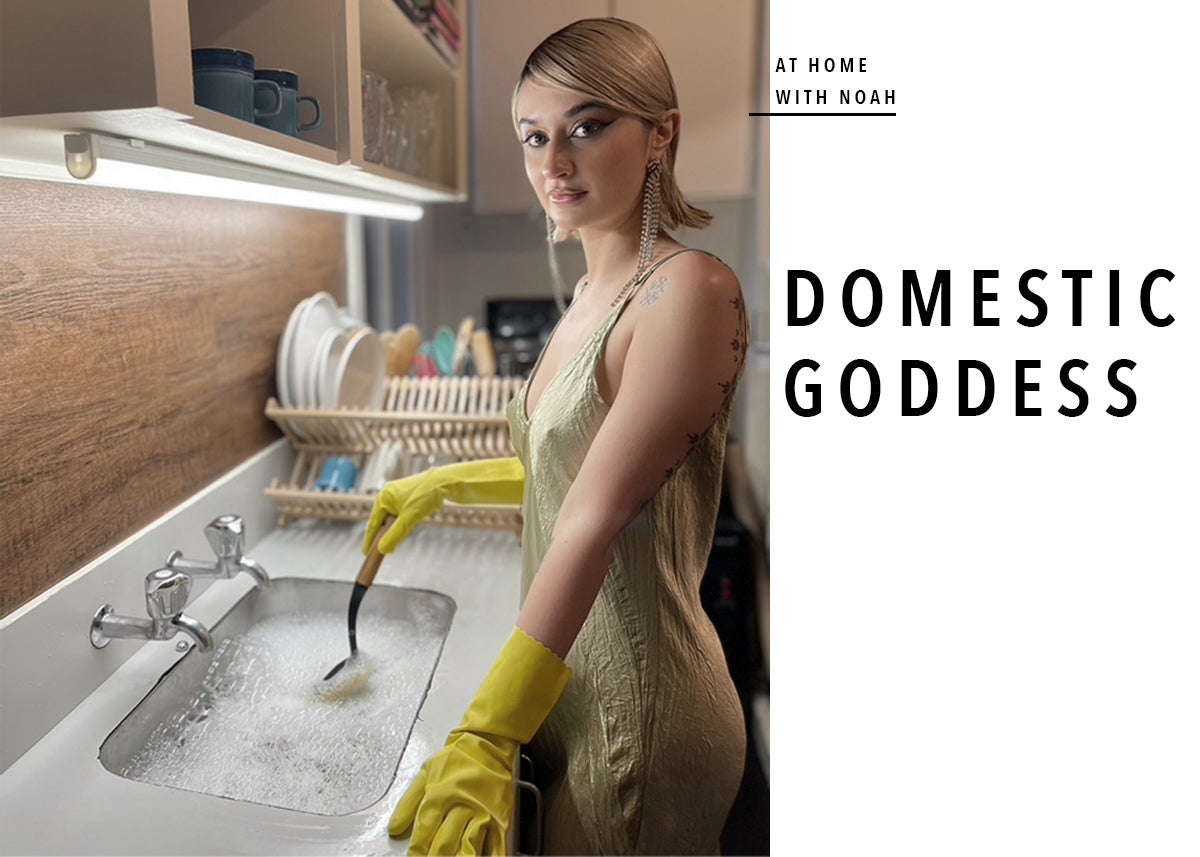 With The Shelter's doors temporarily closed again, we know you're missing in-person catch-ups with the manager and resident icon, Noah (and frankly so are we.) So she decided to give us a peek into her lockdown life, with her must-have fashion and objects for level 4, new season taylor picks, plus the correct attire to keep you glam when doing those pesky chores.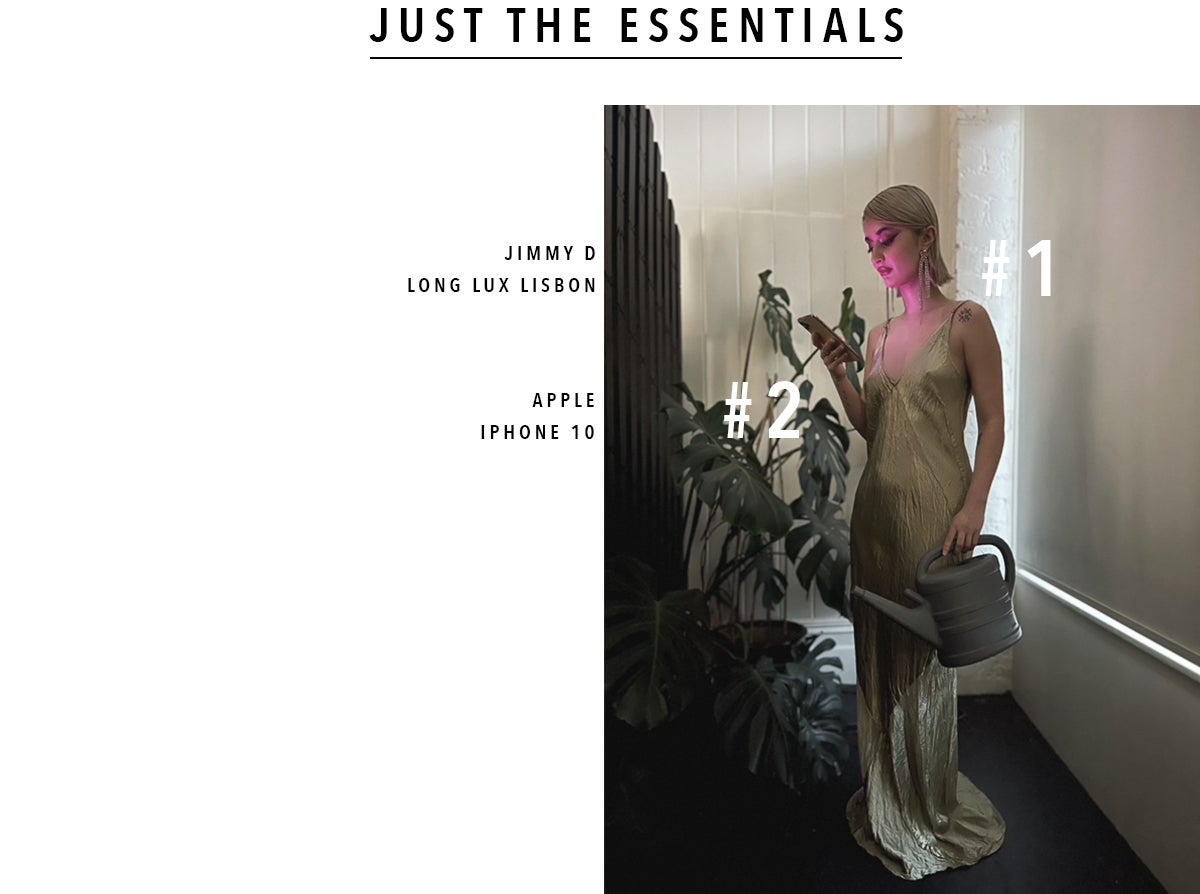 1. Jimmy D's Lux Lisbon - The perfect dress to do the dishes in…water the plants... or throw a hoodie over the top and wear to the supermarket. I've got a small collection of these dresses for almost every occasion. They are ideal to wear simply or to style up.

2. My Mobile Phone - I'm really grateful to have mine as it keeps me connected with The Shelter + taylor family! I'm constantly on the phone talking to clients who need advice about pieces they love, organising appro's and also checking in on the amazing people who make up the community of The Shelter.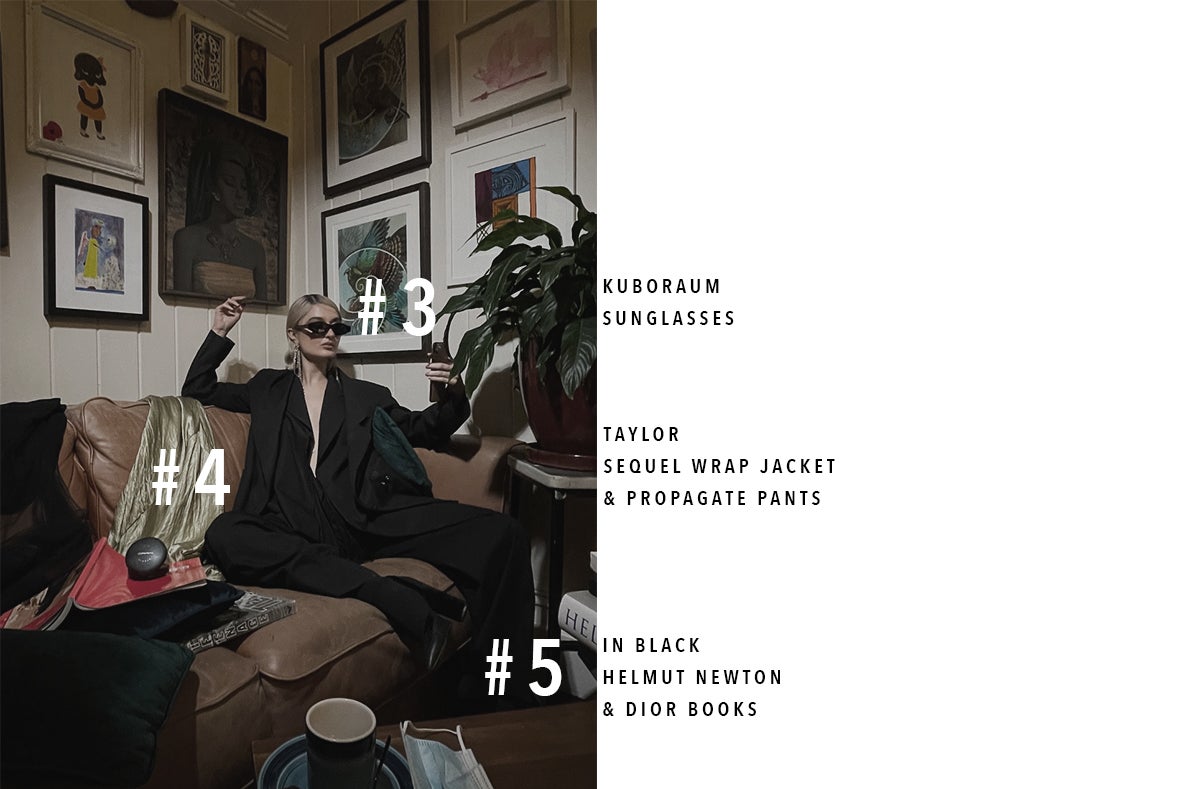 3. Sunglasses - Specifically my Kuboraum glasses. I feel naked without sunglasses and take a pair everywhere I go (I love being incognito). When I feel exhausted from talking to family members, or tired from looking at my phone screen I just pop them on, and voila my eyes get rest and I feel chic.

4. Taylor Power Suit - A good power suit like my taylor Sequel Wrap Blazer and Propagate Pants is a great pick-me-up to get into the mood of virtual meetings.
5. My growing collection of Fashion and Photography books from In-Black - My two favourites are Helmut Newton's 20th Anniversary book by Taschen. I love the way he photographs women and John Galliano's Dior. This book is a visual feast. I like to flick through them when I need to give my eyes a break from the screens and it's so satisfying to feel and touch beautiful books.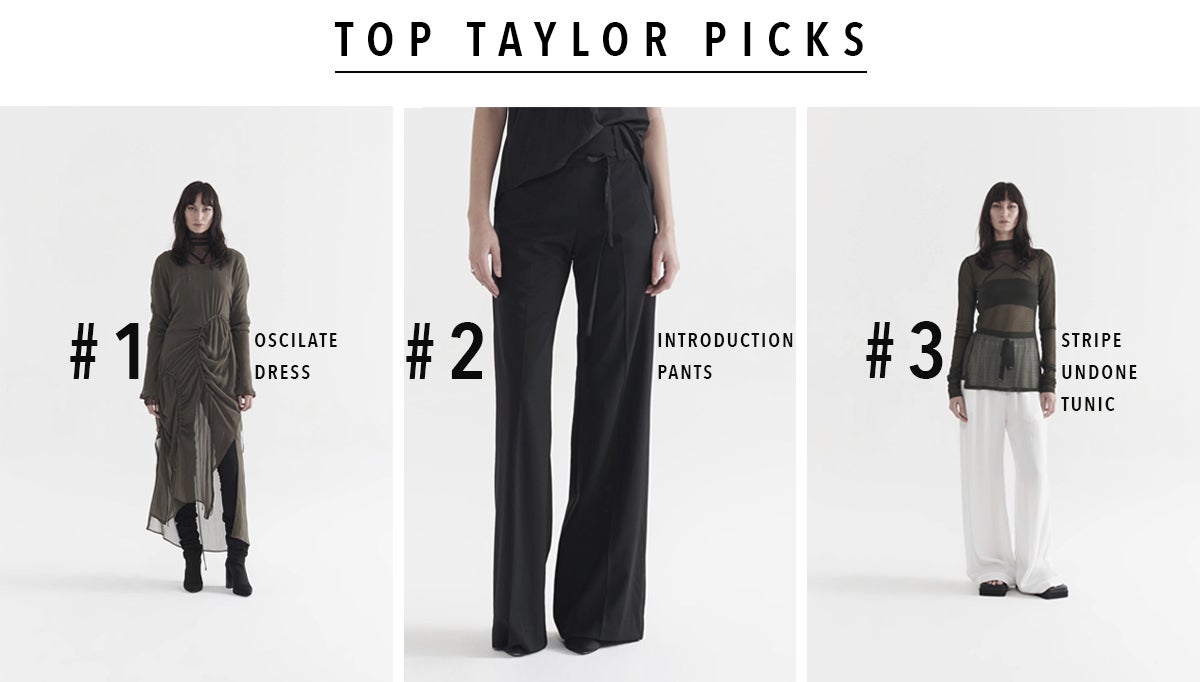 I'm so excited about the new season for taylor, I'm loving the Kelp colour in particular and the newness that is now starting to come in weekly drops - below are my favourite styles that we have so far!
1.Oscillate dress - In any colour! I love this dress so much. I love the drop shoulders so it falls effortlessly… I'm a huge fan of the silk georgette we use and love the external cord details. It looks amazing styled over the Introduction Pant for an effortlessly chic look - that also elongates your body.

2. The Introduction Pant - These pants are such a flattering fit and I can see them fitting perfectly into my everyday wardrobe. I think taylor does a really great wide-leg pant and this style looks flattering on almost every woman that tries them on.
3. Stripe Undone Tunic - Kelp - I love the new meshes that are coming through this season. If you visit The Shelter regularly you will know how much I love my second skin… the meshes truly do amplify or change an outfit.. and I love how they can reinvigorate a piece that you might be getting bored with. I'm looking forward to adding this one to the wardrobe!

P.S I just wanted to thank everyone who's reached out during this or is continuing to shop online, you are the reason I love my job! I am still reading all of my emails - and can be contacted for styling, organising appro's, questions or even just catching up with at manager@theshelter.co.nz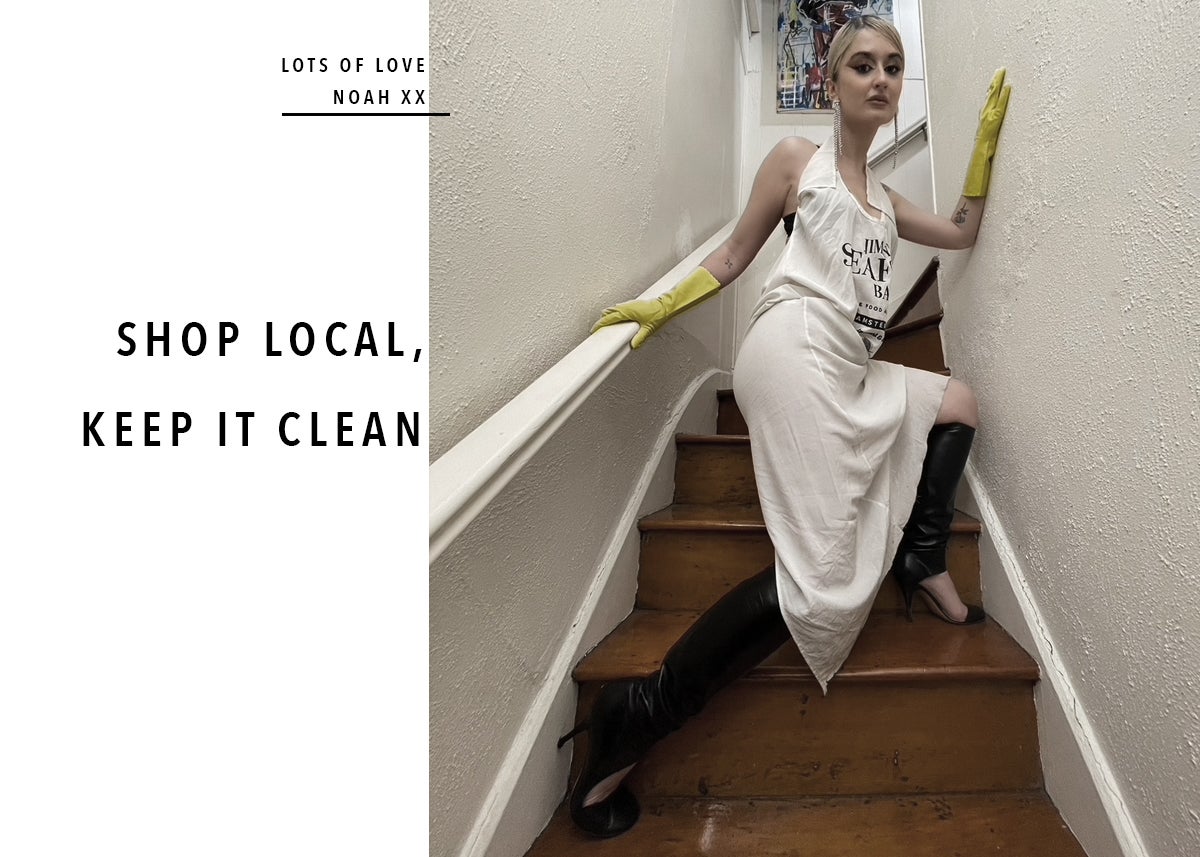 Wearing the talented Jimmy D while doing the oh-so-important job of cleaning the walls. Check out this season's version of the Amsterdamnnn Dress.
Credit where it's due - A huge thanks Aniwa @aniwawhaiapu, who captured all the candid pictures of Noah cleaning their house!